Joined:
October 2005
Posts: 3840

Location: Utah
What's the difference? I see the GT has an OpPro Studio preamp and a hand-laid bowl. Presumably many of the plain 1687 were the molded bowl, with various preamps across the years. Are there other differences in construction? Do they sound the same? Thanks.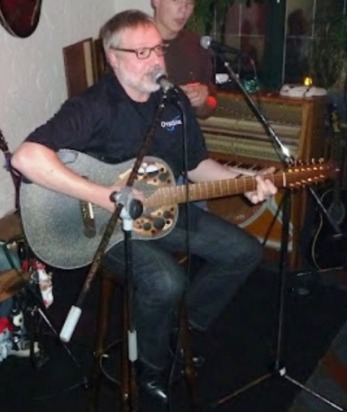 Joined:
May 2011
Posts: 574

Location: Muenster/Germany
I can not speak for a 1687 but I had a 2080 GT and a WT guitar which I assume to have come from the same period.
And I had several old 1687 from the 80´s and early 90´s. The GT guitar was extremely light(like the 2008 c), had more sub-basses, but was all in all not as powerful as the old 1687 which I now use again. The GT had a very quick reponse in the higher registers, the guitar could literally "sing", but it was not so fundamental when I wanted to play a little more acoustic rock or blues. The GT guitar had a set neck and no rear access door. No big problem, if you might have trouble with something inside you can reach everything when you remove the pickup.
The old 1687 has a bolt-on neck which makes it easy to perform a neck-reset if disired. The GT guitar had a neck angle which was IMHO a bit too flat (just like on my 2008 collector), thus I had to fill the drilling holes for the strings in the string holder and drill new ones, about 2mm deeper to get enough pressure on the saddle. I would check this if you want to buy one of these and if it has a set neck, too.
I can not say which guitar sound is better, I use the light 2008 and the heavy 1687 for different purposes. If I have to play acoustic/electric I choose the 2008, if I want to play plain acoustic, the (louder) old 1687, that´s a Martin killer.
I would love to try a 1687 GT to compare it with my old one!