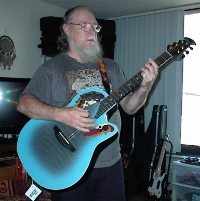 Joined:
September 2006
Posts: 10629

Location: Keepin' It Weird in Portland, OR
Congratulations. Enjoy.

I have used D'addrio EJ15's which are 11's
It might "play" easier...
But you lose a lot of volume with Extra Extra Light strings.
But if that is where you wanna go, D'addario EJ10 are 10-47.